The program is called Banco de Tapitas and this is their web site.  It is in Spanish but easily understood.
https://www.bancodetapitas.org/preguntas
For each child to receive a chemo treatment, 1 ton of plastic tops need to be donated.  There are 4 children in Progreso who will be receiving this help.
Any plastic top is wanted including lids from drink and water bottles, energy drinks, cleaning supplies, pill bottles etc.
If you want to participate let me know and we can arrange pick up of your plastic lids.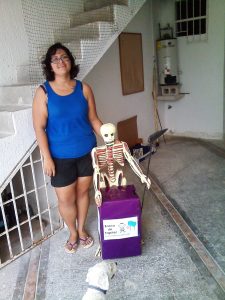 This is what the collection box looks like. And this is Malu, our Chicxulub contact for the program with the box and Rocky 2.