Two more markets this month. This makes a total of 6 markets for the season. You have all been very generous with your donated beans and rice for the families along with other donations.
There have been raffles all season thanks to the vendors and a special wall hanging done by Andrea's mom. The tickets were on sale for 4 markets and the draw finally occurred.
Here is the delighted winner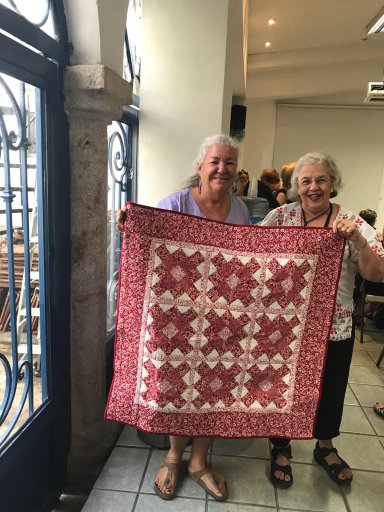 And then the final one on March 21st!