Here is a summary of new and repeat services offered in the area that I have visited.
Liz Estetica Chicxulub – calle 19 x 12 y 14. Gem of a beauty shop offering a wide variety of services. Call for an appt 9999 550778 or drop in to give Liz and her staff an opportunity to pamper you.
Many folks are asking where is Mamma Mias?  Here is the answer – Calle 35 ÷ 86 y 88, Progreso, Yucatan and hours are 18:00 – 01:00.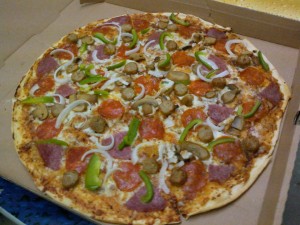 Beginner level conversational spanish class is being offered AT Flamingo's Restaurant
Bilingual classes will bring together native English and Spanish speakers to help each Other learn a new language! With the guidance of a bilingual facilitator, you'll participate in Interactive games and other innovative learning activities. Join us to practice a new language, make new friends and have some fun.
Orientation for English speakers will take place Thursday, January 12, 5 pm at Flamingos Restaurant, Progreso, located on the Malecön at Calle 72. After the orientation, classes will include Spanish and English speakers, in weekly classes held either Tuesday or Thursday from 5 -7 pm.
Classes are free, but voluntary donations are appreciated to help cover the costs of notebooks and supplies for group activities.
Please spread the word and confirm your participation by contacting Brin e-mail debramao@netscape.net