I don't know how I forgot this great reopening!!
Olga has a shop in Chicxulub Tues-Thurs and Sat from 10-3 on calle 19 x 20 beside the Farmacia Bazar.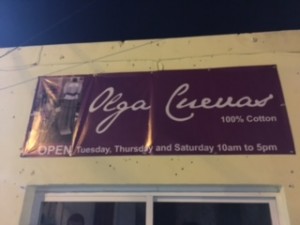 Excellent computer service ; Sun Computers –  Israel  999 127 8897 and whats app, israelroche@hotmail.com and address is calle 27 #32x 58 y 60 Progreso. Speaks english
Price list from Liz Estetica in Chicxulub: haircut men's 60 pesos and women's 80 pesos; manicure – 90 pesos ; pedicure – 100 pesos ; spa manicure and pedicure increases by 30 pesos for each service.  Provides other services o request and check for the price.