Here are some of the services offered in Progreso.
There is a bank on calle 78 in Progreso that will accept and exchange Canadian dollars.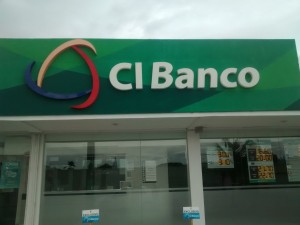 Casa Vieja-The Art of Coffee is a new coffee shop on calle 33 that has a delightful menu that I a sure you will enjoy if you take the time to find the cafe.                                               
A new place on the malecon to pose for photos with a new background.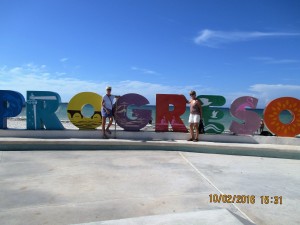 Crabster, and La Antigua are the 2 new kids on the block for dining pleasure.  Although one is one the malecon and the other is one block off the malecon they are both likely to delight your senses in more ways than just food.
Repeat from last month for those who might have missed it…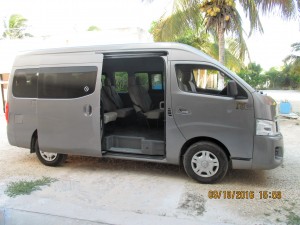 Carlos is offering pick up and drop off service at both the Cancun airport and Merida.  Maximum number of persons in the van is 9 people due to suitcases (usually 2 each) .  He also has a car for groups of 2-4 but again maximum pickup at the Merida/Cancun airport is 2 people with suitcases.
Cancun Airport    Van  4800 pesos and  Car 3800
Merida  Airport    Van 750 pesos and Car 600 pesos
Carlos does day trips and overnights on request.
Contact information: carlosperez250579@hotmail.com or cel is 999-1-52-49-31 and uses whats app and Face Book at carlosperezmoreno
Carlos assures a 3 day turnaround to respond.
English speaking doctor available at Farmacia XYZ calle 78 y 29.  Dr. Isaac Contreras is available for consults from 3-9PM daily.  Cel # is 999 126 94 35.  Works at the Naval hospital in the mornings.  Cost of consultation is 35 pesos.
two second floor condos for rent at $1000 each.  New construction each with 2 Bedrooms and 1 bathroom and terrace.  All services included.  Contact Pilar at pilycongut@hotmail.com