Carmita and team were busy all summer with some great activities.
The eye glass program continues to offer community members glasses as needed.
a movie night for children was shown and the volunteers earned enough to rent a van to take them to Pencuyet in August.
Benifitted from the Eye Glass Program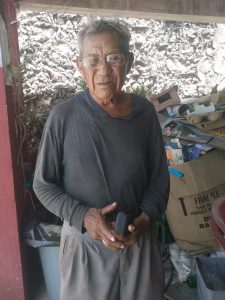 Senora Lay Pech/ Age 85
Summer Volunteers created their own t-shirts and wore them proudly.
Besides the usual summer workshops the children participated in movie night watching Coco
Volunteers travelled to Pencuyet to bring donations from the Food Bank.