I can tell winter is coming by the number of people coming to my door asking about renting their homes for the winter.  If any of the following properties interest you please let me know.
As you know, I am not in the real estate business and these offerings I know about because I have visited them to ensure you can have a good experience while vacationing here in the area.
NicteHa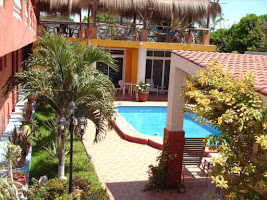 From NicteHa on calle 27 b 86 y 88.  A big advantage is its close proximity to the downtown area and grocery shopping as well as the beach. The rental fees for the units range from 6500 to 7500 pesos a month based on 2 person occupancy and 3 months rental. They have recently installed security cameras throughout the hotel as well as safes in each room.
Contact info: Maria De Jesus Moreno A.
Nicte-Ha Hotel
Calle 27 No.# 184 X 86 y 88
Col. Centro, C.P. 97320Progreso, Yucatan, Mexico
Country Code (52) 969-935-2333
Mobile (52) 1-999-221-6294
Email: nicteha.progreso@gmail.com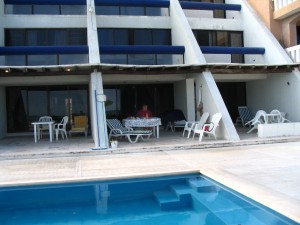 For the first time in years there is an opening.  Casa 1 at Villas Leones.  This is a 3 bedroom, 3 storey villa on the beach in a popular area with visiting snowbirds.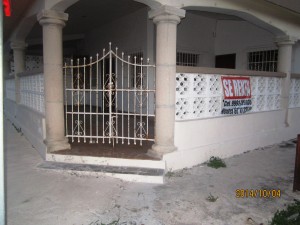 1 bedroom, 2 blocks from the beach and off street parking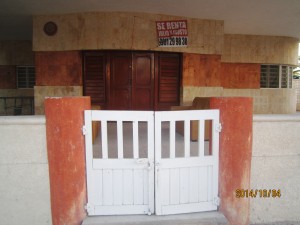 4 bedrooms 1 block from the beach and malecon with off street parking and all amenities;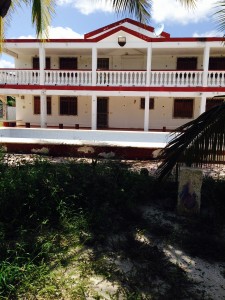 2 1/2 blocks from the beach with off street parking; a large house with 8 bedrooms and pool in Chicxulub just past the bus turn around.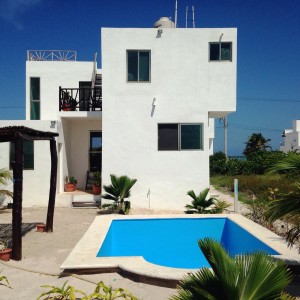 San  Benito at km 23.5 on the highway between Chicxulub and Telchac.  New construction.  Distance is such that you would need a vehicle.