On the 14th we had visitors from the cruise ship and a whirlwind visit it was!
Karen and family arrived with gifts for the children and did a quick tour of the school before heading off to Beach Technotel for the rest of the day.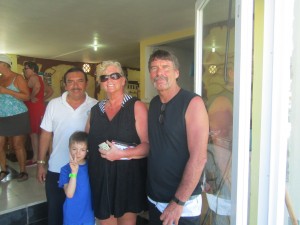 Flash Alerts Will be quiet for a while but watch for their return in November.
New business in Chicxulub: Liz Aestetica for manis and pedis call 19 x 12 y 14