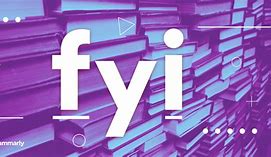 Oct 1, 2021
The Mexican Government has always required foreigners to carry their Residente visa cards (Residente Temporal or Residente Permanente cards) and their passports when travelling inside Mexico. In the past these rules have only been sporadically enforced, but all that has changed as a part of Mexico's efforts to stop illegal immigrants from crossing Mexico to enter the USA.
As a result of the new enforcement program, many bus travelers this past week have been required to show their passports & Mexican-issued visas as they get off the bus inside Mexico.
ADO offers this specific warning – advice: "To all our travelers:
Based on the request of the various state and federal authorities and the National Institute of Migration (INM), in the face of this extraordinary situation of migratory flow that the country is currently going through, we want to inform you that as of October 1, In 2021, the protocol for the presentation of official identification will be implemented in the sale and boarding of the trip. As well as a document that proves the immigration status in the country, for those of foreign nationality. In advance, we offer an apology to all our travelers for the inconvenience that this may cause, recognizing our commitment to always comply with what is requested by the Mexican authorities. In case of any doubt about the immigration documents authorized for foreigners, we recommend contacting the National Migration Institute."
Travel safe, Travel well, and Keep following our laws …Read On … MacDuff !
Yucatan goes to yellow traffic light

Published 22 hours ago
the Oct 7, 2021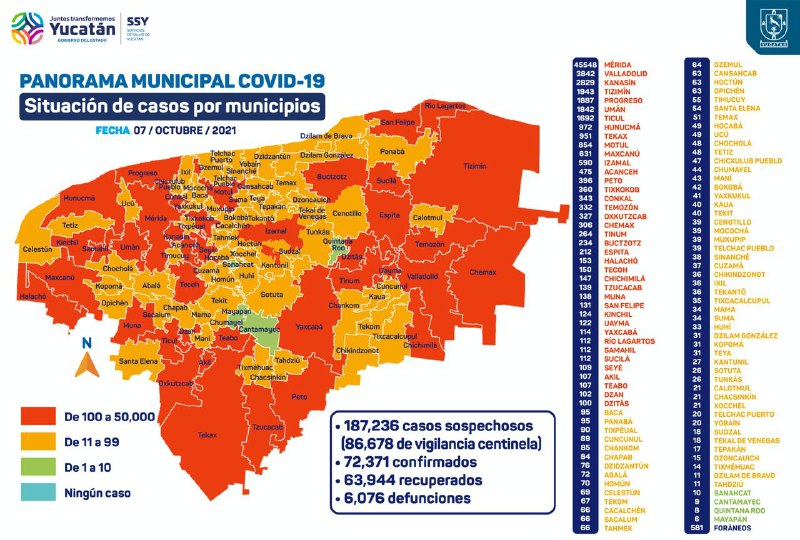 MÉRIDA.– After the change to yellow of the state epidemiological traffic light, as a result of the decrease in the indicators that measure the behavior of the Coronavirus pandemic and the good progress of vaccination, the Yucatan Ministry of Health (SSY) announced that, As of November 1, social events will be able to function with 40% capacity in closed places and 60% in open places, in the same way, as of November 1, hotels will be able to function at 100% of their capacity.
The state agency recalls that the current protocol for holding Congresses and Conventions is 50% capacity in closed venues and 75% in open places. Also, amateur leagues and tournaments are allowed in the state.
It should be noted that, to date, there are 197 occupied hospital beds, a record that was not presented since last June 2, which allows progress with these new measures that will allow to continue protecting the health of Yucatecans, but at the same time continue with the economic reactivation, which were approved by the Committee of Experts in Public Health.
This is the medical report for this Thursday, October 7:
As of Monday, October 11, and until Friday, October 15, the application of only the second dose of the AstraZeneca vaccine against Coronavirus will be carried out to people between 30 and 39 years of age in the municipalities of Tizimín and Umán. This process will be carried out in the modules enabled in the Umán Polyfunctional Gymnasium and in the Tizimín Technological Institute from 8:00 in the morning to 6:00 in the afternoon.
It is essential that people who attend the vaccination module present their printed certificate of having received the first dose, which can be obtained on the page cvcovid.salud.gob.mx.
As has been pointed out, in the economic reopening the most important data are hospital occupancy and daily income. Today we have 197 patients in public hospitals, a record that was not presented since last June 2, which allows us to advance with new measures that will allow us to continue protecting the health of Yucatecans, but at the same time continue with the economic reactivation.
63,944 patients have already recovered: they do not present symptoms and cannot infect. This figure represents 87% of the total registered infections, which is 72,371.
Today 235 new infections of Coronavirus were detected.
152 in Mérida,
9 in Maxcanú,
8 in Progress,
6 in Kanasín,
5 in Buctzotz, Hunucmá, Ticul and Tizimín,
4 in Conkal, Panabá, Tekax, Umán and Valladolid,
3 foreigners,
2 in Acanceh, Motul, Opichén, Tixkokob and Tzucacab,
1 in Abalá, Baca, Calotmul, Cansahcab, Dzidzantún, Mama and Mocochá.
Of the 72,371 positive cases, 581 are from another country or state.
Specifically, in Mérida, 43,424 people infected with Coronavirus have been diagnosed (accumulated cases as of October 6), living in:
11,340 in the North zone
10,966 in the East zone
4,108 in the Downtown area
6,599 in the South zone
10,411 in the Poniente area
Unfortunately, in this medical report we report 16 deaths:
1.- 54-year-old male from Tekax No comorbidities
2.- 72-year-old male from Mérida DM
3.- 84-year-old male from Baca DM / HAS
4.- 82-year-old female from Mérida DM
5.- 77-year-old male from Mérida DM
6.- Male 60 years of Tekax DM / HAS / Obesity
7.- 27-year-old male from Ciudad del Carmen, Campeche Immunosuppression
8.- 63-year-old male from Mérida DM / HAS
9.- 83-year-old female from Mérida DM / HAS
10.- 38-year-old male from Ticul Without comorbidities
11.- 71-year-old male from Mérida HAS
12.- 52-year-old female from Chankom Obesity
13.- 82 year old female from Valladolid HAS
14.- 42-year-old female from Mérida Immunosuppression
15.- 36-year-old female of Tizimín Immunosuppression
16.- 57 year old female from Temozón HAS
Acronyms: SYSTEMIC ARTERIAL HYPERTENSION (SAH), DIABETES MELLITUS (DM) and CHRONIC KIDNEY FAILURE (CRF).
In total, 6,076 people died from the Coronavirus.
Of the active cases, 2,154 are stable, isolated, monitored by SSY medical personnel; have mild symptoms.
As already mentioned, 197 of the positive cases are in public hospitals and in total isolation. There are other patients awaiting diagnosis.
The age range of the cases is from 1 month to 107 years.
THESE ARE THE INDICATORS OF THE YUCATAN STATE TRAFFIC LIGHT THIS THURSDAY, OCTOBER 7:
* Percentage of total intensive care occupancy (Covid + No Covid): 30.5%, IN YELLOW AND STABLE.
* Percentage of occupancy of total hospital beds (Covid + No Covid): 57.9%, IN ORANGE AND IN DOWN.
* The increase in hospital admissions for the week compared to the previous one is GREEN AND DECREASING.
* The rate of contagiousness of the Coronavirus is 0.82, GREEN AND DECREASING.
* The positivity of the cases is 41.4%, IN RED AND DOWN.
THE WEEKLY INDICATORS OF THE STATE HEALTH TRAFFIC LIGHT SHOW YELLOW.
October 27, 2021
Coronavirus Infections Are On The Decline In The State.
Total Cases On October 18th, 2021: 157 New Infections And 137 Hospitalized
MÉRIDA, Yucatán, (October 19, 2021).- Although the number of coronavirus infections this Monday was higher than this Sunday 17th,, the number of people hospitalized fell, which was 143 yesterday and today it was reported 137.
Regarding the new positive cases, they were 157, unlike yesterday in which 137 were registered. Today, almost all corresponded to Mérida.
In addition, there were 11 deaths of people between 52 and 86 years of age.
Regarding the new positive cases, there were 157, and of them, 152 were in Mérida, 1 foreign, and 1 in Acanceh, Kanasín, Ticul, and Valladolid.
With these there is already a global total of 74,604 accumulated cases throughout the pandemic, of which 66,883 are patients who have already been cured, have no symptoms, and cannot infect.
Infections In Mérida
Merida has already accumulated 45,209 positive cases in all this time: 11,729 in the northern area, 11,287 in the eastern area, 4,328 in the central area, 6,955 in the southern area, and 10,910 in the western area.
There were 11 deaths this Monday, which were 6 men and 5 women between 52 and 86 years of age, who suffered from comorbidities such as hypertension and diabetes. Of these, 7 resided in Mérida, one in Mexico City, and one more in Progreso, Sacalum, and Umán. In total, there are already 6,205 people who die in Yucatan from coronavirus.
Active cases are also on the decline. Today 1,379 people with mild symptoms and isolated in their homes were reported, in addition to the 137 hospitalized in total isolation.
Source: Sipse
The Yucatan Times