Looks like I forgot a step last month and will rectify it now.
Wow we have been busy! Lots happening during Dedember.
First new addition to the house by sign maker Felipe,
donation to the House by the Progreso Rotary Group and then the Christmas hampers along with other events.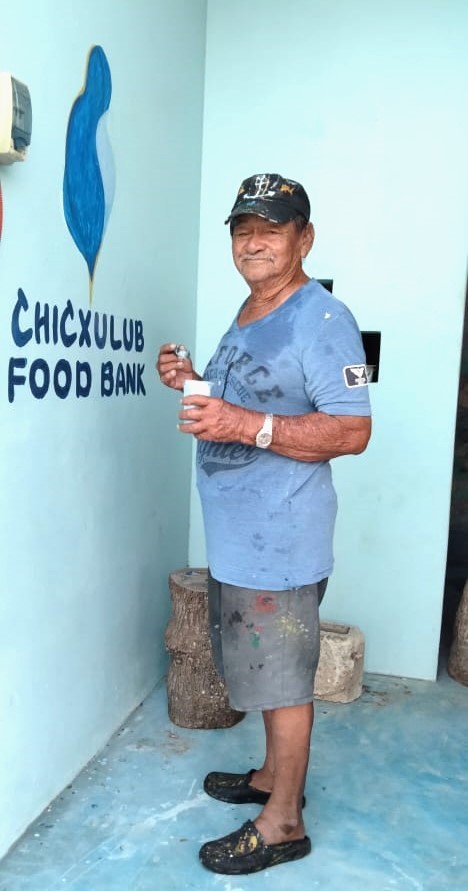 That same day we had a visit from The Progreso Rotary Club. Thanks to Liz and Carmita we received 2 desktop computers for our youth volunteers. What a great surprise.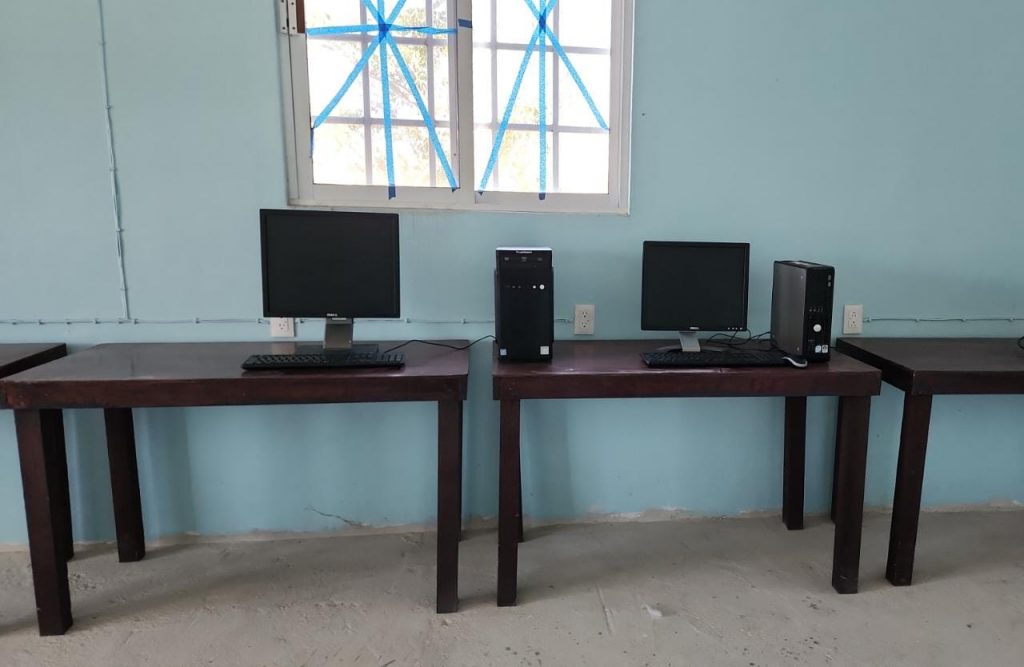 We also learned about the group Coox Chuc Bichuy or Vamos a Bordar or Let's Learn to Embroider. This group will meet every Wednesday for class and items will be for sale. Needless to say no work was done that morning.
Then we spent this December 5th holding our first bazaar and what a morning it was. Lots of folks came out to see what we had and at the end of the day we had collected a goodly amount.
The Christmas Party was held on the 15th, along with the dispensas so where was lots of laughter among the ho-ho-hos!!
Big thanks to Santa and Mrs. Claus who donated 300 gifts for the children.
Available to rent: 2 car seats for visiting children available for 500 pesos per week. A wheelchair for 500 pesos per week. Deposit of 1000 pesos will secure the item.
Books available on a deposit and return for 100 pesos for the season.
Available to buy at the House and Bingo: knitted washcloths 3/100 pesos
Youth volunteers visited 3 comisarias Santo Domingo y San Fransisco in Buctzotz and Tuzik in Espita December 25th.