Thanks to all of you who responded to my special request.
This has been a very unusual newsletter to do this month because nothing is like the "norm"
In total we did 25 additional dispensas for the folks of Chicxulub who are in various states of difficuty. With Carmita's help this was done quietly and efficiently through the month of April.
Carmita and family delivered the dispensas to identified families with care and compassion.
Carmita has said again and again "thanks to everyone who knows what we are doing and are willing to assist us.
Carmita was looking to help the albaniles, older folks, families with children and those out of work because of the virus. The government has been very responsive to the folks who live in the area delivering dispensas to everyone.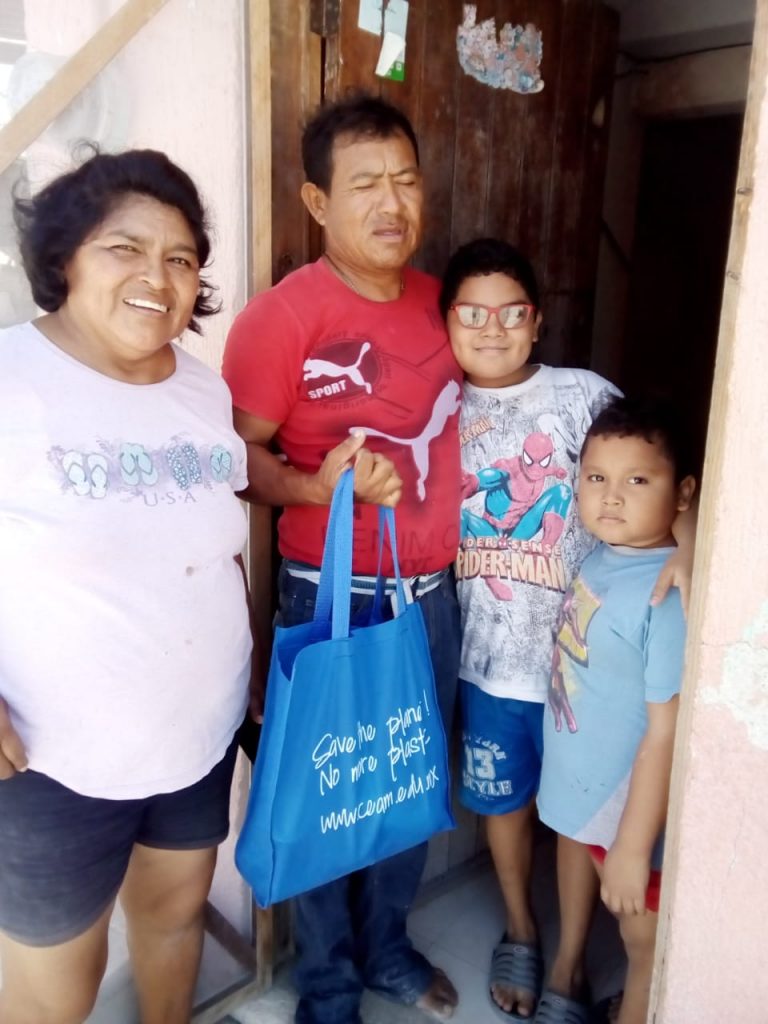 Most of the families are albaniles with children to feed and that is the criteria to assist them. It has not been an easy decision for us to decide these things.
Then in week 4 of April Carmita did another 16 families