Confusion?? Maybe! At last they will formalize the change of nomenclature in Progreso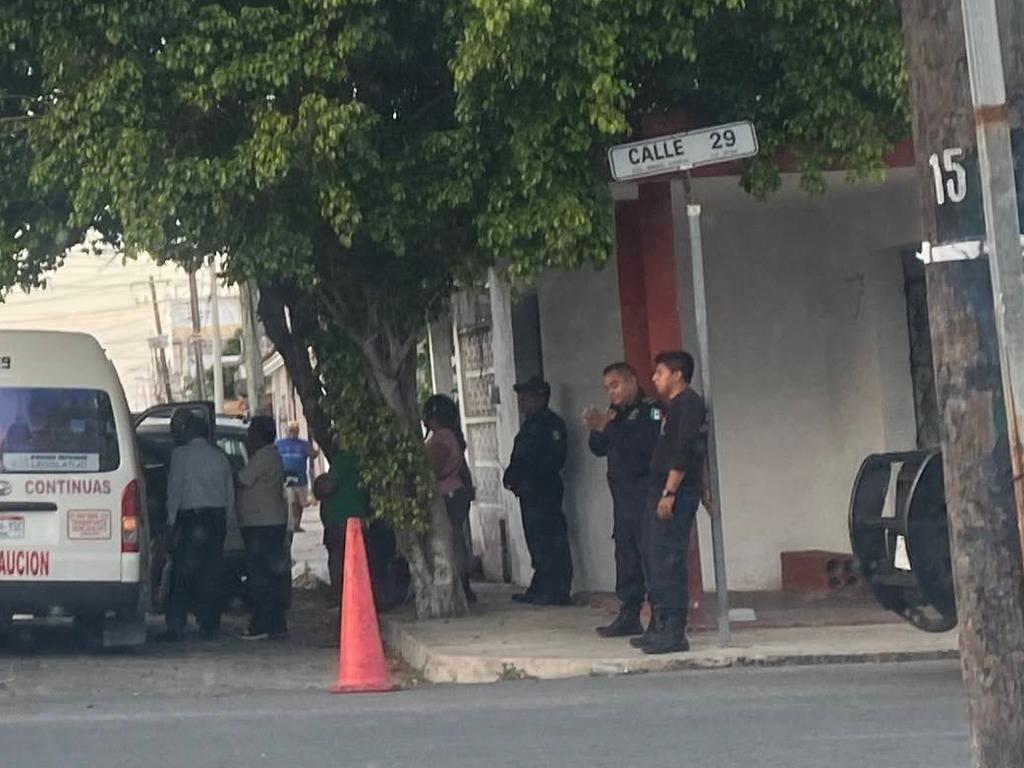 THE CITY COUNCIL OF PROGRESO WILL PLACE NEW URBAN SIGNAGE WITH THE INCREASE OF 50 UNITS TO THE NUMBERING OF ALL THE STREETS, EXCEPT THOSE THAT HAVE ALREADY HAVE THE INCREASE APPLIED SINCE YEARS AGO
PROGRESS. – – The City Council of Progreso informs that the Cabildo has already formalized the change of nomenclature for all the streets of this port, so that all of them will be increased by 50 units, with the exception of those that already had the increase applied.
Although this change is not new, since the increase in the nomenclature dates from a 1965 decree, in this city it was not fully applied due to usage and customs and official negligence. However, from now on and by provision of the Commune, all the streets will have the correct nomenclature.
In addition, changes will be made to urban signage to give effect to these changes and for the citizens to name them as stipulated.
It was reported that the change process will take place over the next two months.
By way of example, reported the City Council, the streets that until now were mentioned by uses and customs as 27, 29 and 31, from now on will have the legal and correct nomenclature of 77, 79 and 81 respectively. It should be noted that these changes include all streets in the municipality.
As is known, citizens used to name the main avenues (which go from east to west and vice versa) as 29th Street or 31st Street, which will now be 79th Street and 81st Street.
The streets that go from north to south have already applied the increase for several years, as in the case of 80th Street (formerly known as 30th Street) and 82nd Street (formerly 32nd).
It should be noted that the fact that the change in nomenclature has not been fully applied years ago is largely due to the municipal authorities themselves in the past, since they only applied the increase, even in urban signage, on the streets that go from north to south, but not in those that go from east to west and vice versa.
With the application of the new measure, any controversy and/or difference
The Ie-tram test unit arrives in Yucatan, bringing the future of mobility closer and closer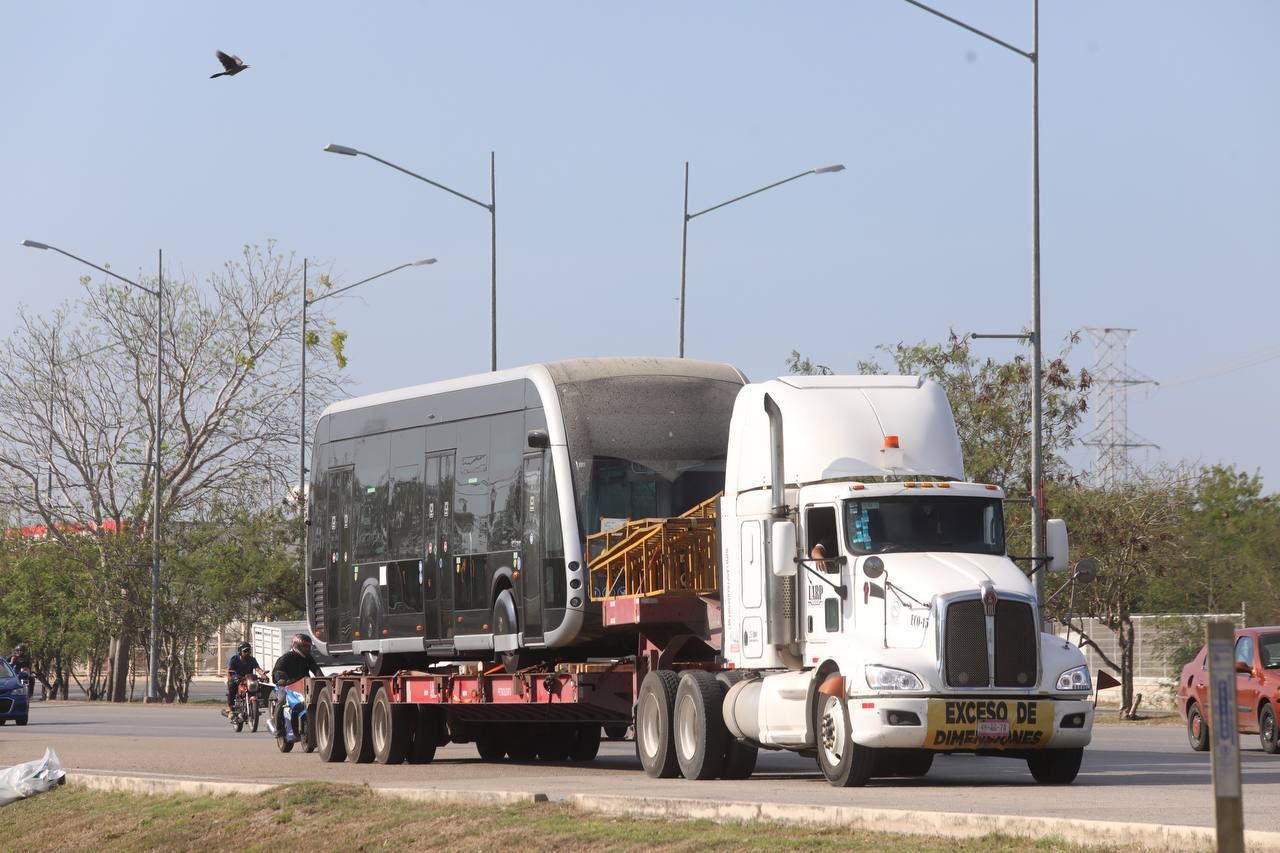 MÉRIDA.- The test unit of the Ie-tram, 100% electric public transport and the only one in Latin America, is already in Yucatán, with which the future of mobility, promoted by Governor Mauricio Vila Dosal, is getting closer to offer the Yucatecans a modern system, up to what they deserve.
As announced by Vila Dosal, the vehicle, coming from the northwest coast of Spain, arrived in the state territory and will serve to carry out the first test runs to thereby ensure that both the infrastructure under construction and the characteristics of the unit are adequate for that from the month of December citizens can count on one of the best public transport services in the world. In the coming days, as the Governor pointed out, this unit will be exhibited in the Main Squares of the municipalities of Kanasín, Umán and Mérida so that users can get to know it.
It has an accessible design through 4 sliding doors, a low entrance for the elderly and people with disabilities, signposting of places reserved for them, seating arrangement and interior layout, adaptable corridors, sound information and, in terms of technology, electronic collection. , among other amenities.
It offers all the benefits of a tram, but with the flexibility of a bus; it can carry up to 105 passengers and generates 0 carbon emissions. It is 12 meters long; modular battery system, designed to suit many needs; specific air conditioning for electric vehicles, and the latest in technology and safety.
Product of the teamwork promoted by Vila Dosal, this project will soon become a reality for the Yucatecans, through a total investment of 2,820 million pesos, of which 60% will be contributed by the State; 23%, the Federation, and 16%, the private initiative, a budget that includes the units, road and electrical infrastructure, with adjustments on the route and the Historic Center.
In this way, Yucatán is completely transforming its public transport service, as it will become the entity that will have the first and only 100% electric route in Latin America, with a type of vehicle that is currently only circulating in some cities. from Europe and the Middle East, Qatar and the United Arab Emirates.
Mobility in the state will be transformed by connecting 3 municipalities, more than 137 neighborhoods, 80 existing routes and 20 tourist points. The units will reduce noise pollution, in addition to the fact that the carbon dioxide they absorb is equivalent to over 170,000 trees planted over 10 years.
Its routes will consist of 100 kilometers, in 5 high-demand routes, which will link the first square of Mérida with the Faculty of Engineering of the Autonomous University of Yucatán (UADY), Umán, Kanasín, Poxilá and Teya, with trails for public transport and urban mobility.
Cat Rescue from Expat Rebel
We are currently fostering three cats. We got them fixed and fostering to be adopted. When we ask a local Expat Facebook group about what to do I got a lot of comments saying you're stuck with them. Then I asked some local friends and got connected with the person in charge of spaying and neutering program and they run a pet adoption page. They got a vet to come visit us and do the surgery at our place. And we are currently socializing them so they can be adopted.
Another story about why the best resources are not your fellow Expats but locals, your neighbors. They know how to get things done. Our maid and one of our neighbors before told us to contact the same person and she got things done quickly.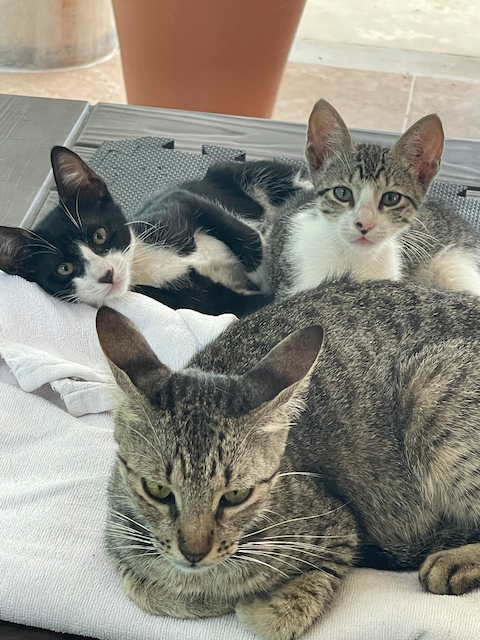 The expansion of the Port of Altura de Progreso translates into benefits for tourism and the economy of Yucatan May 25, 2023
MÉRIDA .- The expansion of the Port of Altura de Progreso will trigger the arrival of tourists to Yucatán and will position it as a competitive state for the arrival of investments, making it extremely relevant for local economic development, businessmen say.
In an interview, the delegate of the National Chamber of Passenger and Tourism Motor Transport (Canapat) in the territory, Eduardo Córdova Balbuena, indicated that the tourism sector will be one of the most benefited from the work, which is promoted in this significant site, not only for the entity, but throughout the southeast.
"We can see that the connectivity that Progreso has is, logistically, a very important meeting point, with the large cruise ships that come from Europe, the entire East Coast of the United States, Latin America, the Caribbean and other parts of the world; So, we have a gem of a position," he noted.
With these expansion and modernization works, Yucatan will be able to receive larger cruise ships, that is, a greater number of visitors, which immediately favors those who are dedicated to this activity, increases the economic income and, even, would open up new opportunities for employment.
Likewise, the business leader stressed that it is an urgent action, since the state has lost several opportunities, by companies from various nations that have wanted to undertake projects in the region, due to the industrial vocation that it projects.
"If we had already had a Port of Height like the one that is intended to be made, Yucatán could have raised its hand for important investments that, today, are taking place in other entities of the country; So, we need to have the elements to be able to attract this type of investment, which changes the quality of life of all the inhabitants", he assured.
yucalandia May 22
May 22, 2023: very small study** from Zambia found that "high attractiveness (to Malaria mosquitoes) is associated with whole body odor profiles from humans with increased relative abundances of the volatile carboxylic acids butyric acid, isobutryic acid, and isovaleric acid, and the skin microbe-generated methyl ketone acetoin." " Conversely, those least preferred had whole body odor that was depleted of carboxylic acids among other compounds and enriched with the monoterpenoid eucalyptol. " The study found that the mosquitoes were particularly attuned to the oily secretions that hydrate skin and protect it from microbes, inlcuding chemical compounds called carboxylic acids that are produced by microbes in our eccrine glands. Eccrine glands are the microbe-rich, particularly stinky glands that make our feet stink, butt stick, and pit stink. **Out of the just 7 people in the study, just one individual in the new study was relatively unappealing. That person's personal signature scent included an unusually low amount of carboxylic acids, along with high levels of eucalyptols. Because eucalyptols are found in many plants, it raises the possibility that diet can play a role, https://www.cell.com/current-biology/fulltext/S0960-9822(23)00532-8 Other past studies have shown that pregnant women are more likely to attract mosquitoes. … Drinking alcohol attracts mosquitoes. … Using certain kinds of soap, even ones that leave behind a smell dominated by a chemical known to repel mosquitoes, paradoxically increase people's attractiveness to mosquitoes. "What really matters to the mosquito is not the most abundant type of chemical, it's really those chemical interactions and relative abundances," said Clément Vinauger, an assistant professor of biochemistry at Virginia Tech. He recently tested four commonly used soaps and found that three increased humans' attractiveness to Aedes aegypti mosquitoes, while one — Native coconut and vanilla body wash — seemed to decrease it, probably because mosquitoes don't like coconut oil." Scientific Context:
In practical terms. we each have some unique odors coming from our personal mix of different microbes (bacteria) living in our eccrine glands. Our eccrine glands are glands in our skin, that produce the unique odors of our feet, in the crack above our butts, behind our ears, in our armpits, and in our groin area. … Example: Notice how the people whose feet stink like European speciatly cheeses, have the same bacteria in their eccrine glands that are used to make the stinky cheeses.

Because carboxylic acids have been proven by 2 studies to play such big roles, then neutralizing the acids, and changing our mix of bacteria in our eccrine glands can (at least temporarily) can change some people's distinctive personal odors that attract mosquitoes. IOW … Selectively apply a small amount of baking soda (wetted with a little water) to your stinky spots, to not only neutralize the mosquito attracting carboxylic acids, but to also change our bacterial mix in our eccrine glands.

Unless you re-seed your eccrine glands with a beneficial mix of microbes whose waste products do not attract mosquitoes, you may have to re-apply the tiny amounts of baking soda every 3 – 5 days, depending on how sweaty you are. Cheers.
Dr. Steven M. Fry Read-on, MacDuff … Read On … MacDuff !
yucalandia posted: " May 20, 2023:There are many basic things about Mexican home construction, Mexicab home design, & home maintenance that don't seem to be documented on the Internet. This article serves as a repository for some of the answers to these issu" Surviving Yucatan Useful Information for Homeowners in Mexico on Repairs, Plumbing, Electrical & Maintenance
yucalandia May 20
May 20, 2023:
There are many basic things about Mexican home construction, Mexicab home design, & home maintenance that don't seem to be documented on the Internet. This article serves as a repository for some of the answers to these issues, that I keep rewriting on expat forums over the years. ARTICLE UNDER CONSTRUCTION: Re How to Stop Algae from Growing in Your Tinaco & Roof Top PVC Pipes,
(especially when you have untreated well water). One reader opined:
"Put a pool puck in your tinaco." Our thoughts on this:
Realize that the pool or spa tablets can work VERY WELL to release free chlorine, WITH RESERVATIONS – EXCEPTIONS – CAUTIONS: ~ Do NOT just put pool pucks straight into the tinaco – because they dissolve WAY TOO FAST releaseing way too much free chlorine too quickly … Notice how we put just 1 or 2 pool pucks into a SLOW RELEASE floater, to dissolve only very slowly, one puck treating a WHOLE swimming pool. ~ Next, notice that even using the floaters that heavily limit the amount of water flowing past the pool puck – the resulting swimming pool free chlorine concentrations ARE MUCH-MUCH HIGHER than you want continuously in your tinaco & plumbing. ~ The much higher swimming pool free chlorine concentrations from uncontrolled pool pucks damages the metal parts in our faucets, showers & plumbing… plus the extra high chlorine levels chew up the rubber seals in toilets, faucets etc. ~ Notice that pool puck are chemically quite simple … with solid chlorine salts that dissolve to release (disinfecting) free chlorine, along with Cyanuric Acid. The Cyanuric Acid is added to pool pucks to absorb the UV light from sunlight, that destroys free chlorine … (note that there is no Cyanuric Acid in swimming pool chlorine powders). So … If you must use chlorine pucks … get the SMALL ONES designed for spas & tinacos … and USE A very small FLOATING chlorine dispenser, with only 1 quite-small slot open.
and finally … Don't drink much of the pool puck water treated water – because the Cyanuric Acid is a little hard on our kidneys. Cheers, Dr. Steven M. Fry Ph.D. in Chemistry, Environmental & Public Health, and Laboratory Measurement Science Another local poster opined:
"Just one note, if one has a water softener, one must not add chlorine nor pool pucks because those damage (shorten the life) of the softener's resin (that's what the guy said)." Notice that if your water softener guy was correct, then all of the water softners with resin, across America & Canda would be failing … due to all US & Canadian water districts chlorinating their water., with guaranteed residual-disinfecting levels of free chlorine in USA-Canada tap-water, as it exits or kitchen sink faucets.
Then consider how (above) I wrote about the normal big pool pucks release way too much free chlorine for use inside a tinaco. Unfortunately, the local "water softener guy" appears to not know about the special VERY SMALL floater-dispensers, that only hold the VERY SMALL spa-tinacao chloro tablets … and he doesn't seem to know about how you can adjust that VERY SMALL spa floating chloro dispenser, to have just one tiny slot open.

And yes … He may have designed your system a bit poorly to not anticipate the algae plugging up the water softener's resin … because well water is almost guaranteed to frequently introduce so much algae into the tinacks here … Does he have really high quality sediment and algae filters and carbon filters installed before the water softener system – because a good set of filters, with a final GAC (Granular Activated Carbon) filter as the last step for polishing the water REMOVES ALL THE CHLORINE … So, if your special water system was designed properly, there would be no free chlorine reaching your water softener resin … = = = = On to the NEXT issue of … Algae Crud Blocking-Plugging up Valves & Aerators in Mexican Homes:
What's this??
(a local gringo asked) It's a blue green algae .. Blue green algae spores are floating around all the time here in Yucatan, Tabasco, and Q. Roo. Unless you maintain reasonable free chlorine levels in your tinaco & pipes … it will return. If you have PVC tubes on the roof, exposed to the sun, the algae grows into quite hard chunks – and slowly clogs the pipes … and as time goes by, bits – chunks of that roof-top algae garden inside the pipe … break off … and plug up toilet fill valves, and plug up shower mix valves, and other things that can be difficult to clean or replace. Once the algae is established (as proven by you finding it coming out your faucet), then just running water through the system does basically nothing to stop or clear it. In our experience, you can hit the water system really hard with heavy chlorine …. and then let that strong chlorine sit in the pipes for an hour … and then apply a pressure washer to a low point in the system … to force gradually increasing pressurized water backwards through the system … opening a port in the plumbing on the roof, for all the accumulated algae to spurt out. Then, after back-flushing/pressure-washing out the plumbing lines from different key points, then heavily re-chlorinate the system another time …. and then open the taps in bathrooms & kitchen, to flush out the remaining small bits of hard algae residues. Basically … one has to treat well water about 1 time a week with a ½ cup of bleach per tinaco … to maintain enough chloro in the pipes, to stop new algae growth, as algae spores keep blowing in… Welcome to Mexico. Read On … MacDuff ! Comment Like
You can also reply to this email to leave a comment. Unsubscribe to no longer receive posts from Surviving Yucatan.
Change your email settings at manage subscriptions. Trouble clicking? Copy and paste this URL into your browser:
http://yucalandia.com/2023/05/20/useful-information-for-homeowners-in-mexico-on-repairs-plumbing-electrical-maintenance/
Renán Barrera consolidates the sustainable urban mobility system in Mérida
MÉRIDA.– With the presentation of the "En Bici" program, Mayor Renán Barrera Concha consolidates sustainable, inclusive urban mobility that will represent a benefit for citizens who commute daily in different means of transportation.
Accompanied by Governor Mauricio Vila Dosal, the Municipal President presented this program that is part of the Mérida 2050 Declaration "Working Together", as a mobility alternative that will directly benefit those who wish to travel by bicycle from one point to another, connect with the system public transport or contribute to caring for the environment.
"With this vision from the City Council, we can underline that mobility is getting to where you want, the way you want, how you feel happy. Workers, students, housewives and the general population will be able to travel by bicycle, having interconnections with the public transport network at strategic points, much more easily, quickly and safely", he said.
For his part, acknowledging that, today, Yucatán and Mérida are advancing towards modernity, Governor Mauricio Vila Dosal assured that in order to create sustainable cities and reduce traffic, public transport must be improved, as has been done with the "Va y come" and, soon, the Ie-Tram.
"This is how traffic is going to be reduced, not making more streets or more second floors, third floors and fourth floors; go to the city you want in the world and that is not the solution. The focus has to be friendlier cities, not for cars, but for people: more pedestrians, more bicycles, more public transportation, and last but not least, more cars," he asserted.
In this sense, he assured that the priority in a street is the pedestrian, because it does not contaminate or consume fuel; later, the bicycle, for the same reasons, and then, public transport because 50 people travel in a bus, while in a car, from 1 to 3, maximum.
"People use bicycles in Mérida with or without cycle paths, they were already using them and, as we continue to make cycle paths, like the 70 kilometers we did in 2021, there will be more people who use bicycles; For this reason, we work to generate alternatives so that people can move and move in other ways, "he recalled.
By inviting the population to promote and use this means of transportation, Vila Dosal called to make Mérida a much more sustainable city, by caring for and planting more trees, as well as reducing greenhouse gas emissions, which cause it to heat up the atmosphere and there is more heat.
Accompanied by Cecilia Patrón Laviada and Rommel Pacheco Marrufo, federal deputies; Rafael Hernández Kotasek, general director of the Institute for Territorial Mobility and Urban Development (IMDUT); Beatriz Gómory Correa, president of the Business Coordinating Council and president of the Employers' Confederation of the Mexican Republic (COPARMEX), Mérida Business Center; Ignacio Gutiérrez Solís, Director of the Interior and Everardo Flores Gómez, President of Cicloturixes, AC, Barrera Concha indicated that 39.4 percent of Yucatecan houses have at least one bicycle according to the 2020 Population and Housing Census.
In addition, he pointed out that with "En Bici", Mérida becomes a city that is friendlier to the environment, healthier and more connected with the 83.8 kilometers of bike paths built by the City Council from 2012 to 2023, whose investment amounts to 56 million 354 thousand 249.56 pesos.
"I can tell you that practically today all the police stations in Mérida are practically interconnected by bike lanes and this 'En Bici' program will allow us to use these bike lanes in a much safer way," he said.
To this, he continued, are added the 71.7 km of bike paths built through the Infrastructure Plan for bike paths between the state government at points such as the Paseo de Montejo – Entronque Dzibilchaltún, as well as the Northwest area of ??Mérida and the North area of ??Mérida.
For his part, Gutiérrez Solís, reported that in this first stage there will be 300 geolocatable smart bicycles located in 53 Bike Stations which are distributed throughout the city in 32 square kilometers that touch the four cardinal points in Mérida.
"It is important to highlight that these Bike Stations have connection points with the 'Va y ven' system in various places such as the UTM, Siglo XXI, Tecnológico de Mérida, among others, as well as connection points with the Link Circuit and Adventure Circuit", he added.
The official said that "En Bici" is a shared bicycle application that allows the citizens of Mérida to find, unlock and use high-quality bicycles in different locations in the city, easily and cheaply.
The first 3 months of use of "En Bici" will be free, so that all the inhabitants of Mérida can try the service and enjoy its benefits at no cost, and later an affordable rate will be set, he added.
"The "En Bici" application is easy to use and is available on the App Store and Google Play. You only need to download the application by scanning the QR code and create an account, then enter the profile, activate Bluetooth, select a bicycle at the Bike Station where we are located, scan the QR code on the handlebars to open the padlock and start your trip", he explained.
At the end of the tour, he added, you can go to the nearest Bike Station and deposit the Bike. To conclude the trip, it is done from the App following the indications and the bike lock is closed manually.
The event was also attended by Alejandro Ruz Castro, Municipal Secretary; Diana Canto Moreno, municipal trustee; Patricia Gilí López, Federation of Professional Associations of Yucatán, AC (FEDECOL); Sergei López Cantón, president of the National Chamber of the Housing Development and Promotion Industry, (CANADEVI) Yucatán Delegation; Alejandro Rivas Pintado, president of the Chamber of the Radio and Television Industry, (CIRT) Yucatan Delegation; students from UADY, UTM, Republic of Mexico and CETis 112 and members of the Council for Territorial Planning, Urban Development and Housing and the Council of the Urban Observatory.
The new units of the Central-Las Américas routes of the "Va y ven" are presented
MERIDA . – — The transformation of public transport in Yucatán continues to advance to guarantee a more agile, comfortable and efficient service for the population, with the integration of 33 new units that Governor Mauricio Vila Dosal presented on this day as part of the new Center-Las Americas of the "Va y Ven" that will come into operation as of this Saturday and whose service will be free until May 21.
After the granting of concessions to Grupo Canto, Vila Dosal announced that the new Technological – Faculty of Engineering – Las Américas II routes; Tecnológico – Siglo XXI – Plaza Harbor – Las Américas II and Tecnológico – Vía Montejo – Las Américas will have free transfers and discounts that connect with the Periférico route, the Metropolitan Circuit and the Night Routes, thus achieving a public transport network with connectivity and efficiency .
That is to say, that the first trip will have a normal cost of 12 pesos; the second trip will be 6 pesos in the first 2 hours and the third will be free.
Before representatives of the business sector of the state, the Governor stressed that, with this modality, people who previously had to make several transfers will spend less than with the previous buses, actions that reflect the change and a transformation.
In this sense, he recalled that as of today there are already 22 buses on the Periférico 22 route; Airport 3, 40 in the Metropolitan Circuit and 33 with the new Centro – Las Américas; and in two weeks another 32 public transport units will be incorporated to provide services on the Centro – Francisco de Montejo route.
"The good news is that throughout this year, with the support of many of the dealers who are here today and the effort that we are making from the State Government, we are going to have 470 "Va y ven" units, with the security to reach more, because the "Go and come" is a new way of managing public transport", he emphasized.
From the Siglo XXI Convention Center, Vila Dosal called on the public to help the public transport service, since the concessionaires have also been asked to repair any damage that may occur almost immediately.
In this context, he recalled that the State Congress is working on an initiative to more severely punish those who commit acts of vandalism against the public transport infrastructure that does not belong to the Government, but rather all Yucatecans who use it. .
Giving details of the new Route, the head of the Institute of Territorial Mobility and Urban Development (IMDUT), Rafael Hernández Kotasek, explained that these routes will have 112 defined stops with a coverage of 54 neighborhoods and subdivisions, reducing waiting times, passing from 41 minutes to between 4 and 13 minutes, depending on the area. The maximum distance is 500 meters between each one (250 walkable meters).
Hernández Kotasek specified that an internal circuit was created to help people move within the subdivision, the service will have 4 van-type units with waiting times of 11 minutes.
Due to the adaptations of the circuit, the Iberian Route was modified to support people who travel to Las Américas and Chuburná. The service will have 9 van-type units with waiting times of 14 minutes.
Regarding transfers, the official explained that the second trip will be half price in the first 2 hours and the second transfer (third trip) is free.
The Central – Las Américas routes change at: 77 Night Route stops; 2 stops from Airport Route; 7 stops on the Metropolitan Circuit and 2 stops on the Peripheral Route.
Currently users must walk approximately 5 blocks to board the transport and it has a frequency of 41 minutes on average. Thanks to the 153% increase in units in Las Américas, it will be possible to reduce waiting times between 4 minutes and 13 minutes depending on the area. Before, only 13 transport units operated in this area.
In addition, all the units will have universal accessibility measures and environmental certifications to guarantee a quality service such as: low entrance, ramp for people in wheelchairs, air conditioning, tactile floor and bright system, 5 security cameras, USB chargers, illuminated LED signs, space for wheelchairs and bicycle racks.
He recalled that the "Va y Ven" card can be recharged at the ATMs installed in the Periférico bus stops and in the Mérida Center and in the OXXOS. As of May 16, the card can be purchased at the OXXOS, in addition, the "Va y Ven" card will soon be available for purchase and recharge at more than 600 convenience stores, pharmacies, and local supermarkets.
From May 17 to 21, the Green Vests will be selling smart cards at bus stops located at C. 63 by 56 and 58 of the Historic Center
State government, private initiative and fishermen promote sea cucumber farm to repopulate the species
MÉRIDA .- The State Government, the private initiative and fishermen join forces to develop a project aimed at generating technical, economic and biological indicators, to establish benchmarks in sea cucumber restocking aquaculture.
Through the Secretary of Sustainable Fisheries and Aquaculture of Yucatán (Sepasy), the administration headed by Mauricio Vila Dosal promotes research on the cultivation and production of larvae of this species, in controlled environments on the coasts of the entity, to attend exploitation, which has led to a critical situation regarding its abundance, in the marine ecosystems of the Peninsula.
These intentions on the part of the state government are materialized in collaboration with the Center for Research and Advanced Studies (Cinvestav) Mérida Unit, specifically with Miguel Ángel Olvera Novoa, an expert who has been leading relevant processes for growth for more than a decade. aquaculture biotechnology of these animals in the region.
Phase 2 of this project is currently being developed in the municipality of Río Lagartos, where an experimental crop of the pencil variety (Holothuria floridana) is being carried out; since December of last year, encouraging results have been obtained, where the specimens have already reached a size of 6 to 10 centimeters in length, after sowing.
The State Government reaffirms its commitment to promote this sector, which is why it carries out these and other actions, since the social impacts of this fishery, the economic value of production and environmental services are relevant factors to consolidate an example of sustainable aquaculture, as well as a firm step towards the consolidation of the related technological package.
STATE GOVERMENTPresident Andrés Manuel López Obrador recognizes Yucatán as the safest state in the country
MEXICO.- President Andrés Manuel López Obrador congratulated the Yucatecans, Governor Mauricio Vila Dosal and the other state authorities for maintaining Yucatán as one of the safest states in the country and an example at the national level.
During the question and answer session of the usual morning press conference of the head of the federal Executive, López Obrador stressed that Yucatán is the safest state in Mexico and insisted that this is the result of collaboration between citizens and their authorities.
It should be remembered that it was recently reported that, according to the Executive Secretariat of the National Public Security System (SESNSP), Yucatán continues to be the safest state in the entire country, ranking first with the lowest crime rate, after registering , in the month of March, 45.19 crimes per 100,000 inhabitants, a figure more than 9 times lower than the national figure of 413.09, the result of the actions and schemes promoted by Governor Mauricio Vila Dosal, to preserve the peace and tranquility of the families.
Regarding the above, this meant an 8.8% increase in cases, going from 969 in 2022 to 1,054 in 2023, and the entity remains the one with the lowest rate of intentional homicides in the Republic, with 0.26 for each 100,000 people, 18 times less than the accumulated figure of 4.78.
Progreso's famous Casa del Pastel transforms into a new restaurant
After being practically abandoned for over a decade, Progreso's famous Casa del Pastel has now become the port city's newest restaurant.
The three-story art deco casona has been a landmark in Progreso since it was built in the 1940s.
The grand old house gets its name from the fact that it looks similar to a large three-tiered cake or pastel in Spanish.
According to local legend, La Casa del Pastel was built by Pedro Infante, the famous Mexican actor who died tragically in an airplane crash on what was the outskirts of Mérida in 1957.
But in reality, the house was built as a summer home for the Suárez Molina family of Mérida.
The remodel of the casona into a restaurant was taken on by architect Pedro Manzanilla, who has expressed great enthusiasm to be working on such an iconic project.
Before the home deteriorated to the point it was no longer safe to inhabit, it was often rented out during summer and Semana Santa holidays.
The brand-new Casa del Pastel restaurant, part of the Trotter's chain, specializes in seafood as well as traditional Yucatecan fare.
The drinks menu features many favorites, such as carajillos, sangrias, and piña coladas, as well as a few more exotic signature cocktails.
Most of the tables are set along the patio, with large black and white umbrellas to protect guests from the sun.