Remember this address: Calle 23 between 12 and 14 number 16A. There are 2 large posters, Chicxulub Food Bank and Las Mujeres de Chicxulub and you won't miss us. If you have items to drop off please call me or Carmita so someone will be there to welcome you.
The house is almost complete. We are waiting for the windows, sun screen and the garden area.
Our Youth Volunteers have been active all summer and continue as we are still in this unknown with COVID. They have sorted clothes and shoes and delivered the packages to flooded out families, worked at the dispensa activity, had an inservice on gardening and are anxious to get started!!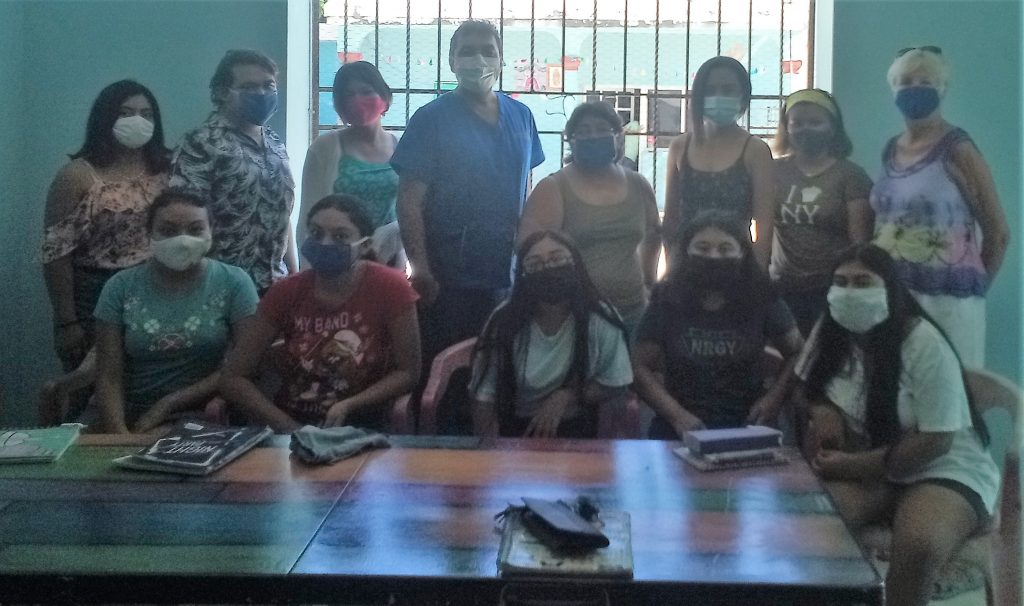 They held a bazaar and raised over 1000 pesos to be used towards the purchase of soil and seeds for the garden.
I now must offer an apology! Carmita sent me wonderful photos of the finished house and I can not download them. Hopefully I will have them for next month. I am so sorry!!!