Work has continued on the house, finishing off the sewing area for Las Mujeres de Chicxuub. The albaniles promised to leave it in a tidy manner.
Electrical is going in this month.

This past week the roof for the large outside classroom was finished.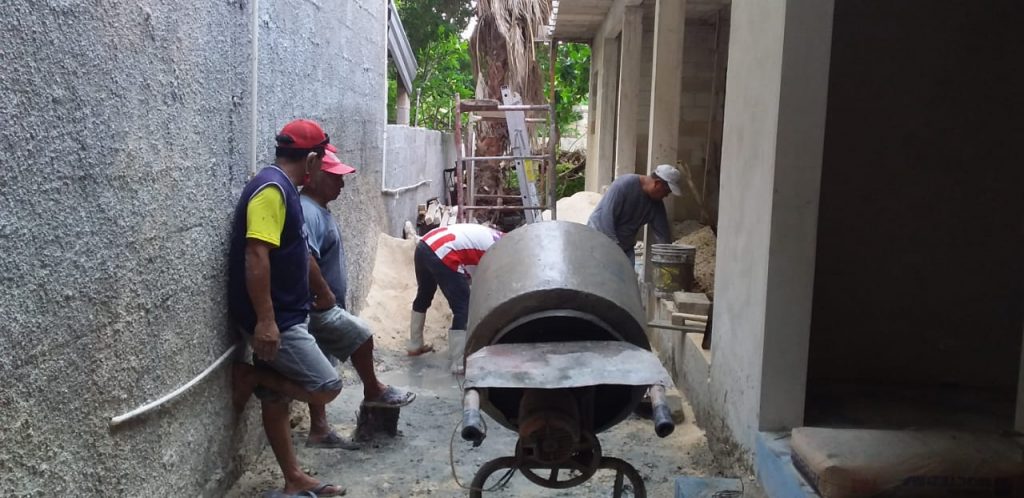 More on the history of the house next month!