Mens Group

Very nice breakfast we had at PAO's cafe. Only Dave Anderson was unable to attend because he had returned home the previous week. Eleven of us were there to enjoy the good food and strong coffee.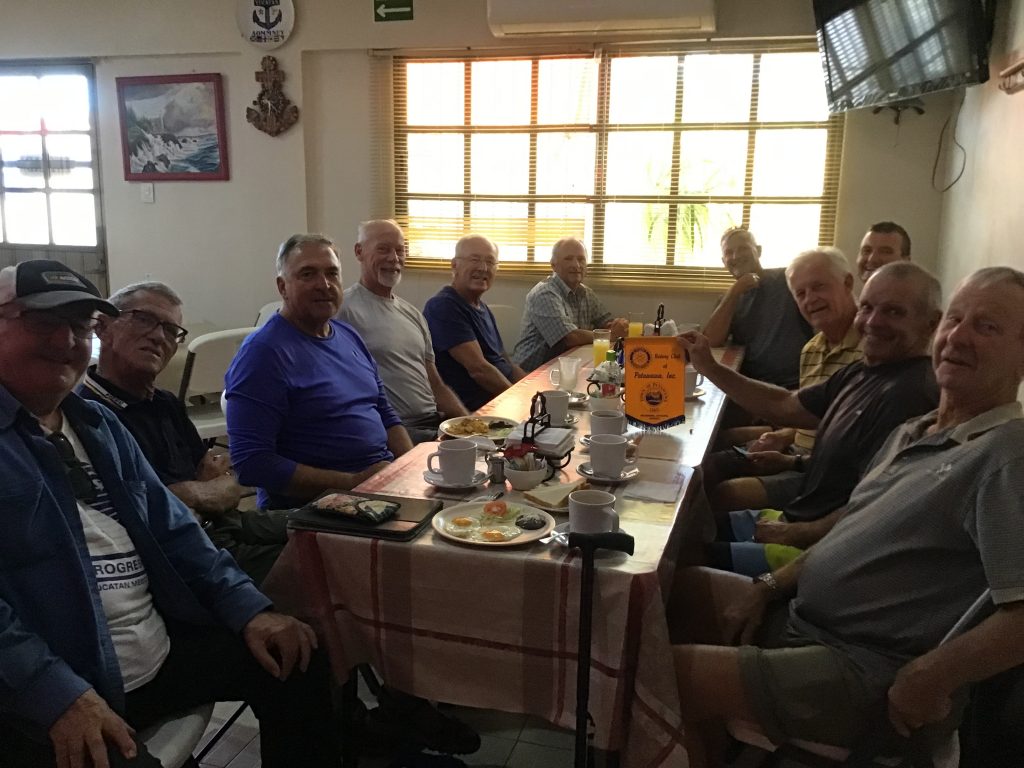 I would like to recap what we accomplished this year. We painted four areas, the Physiotherapy Room, the Auditorium, the Laundry Room, and the Storage rooms off the men's dorm. We repaired the sliding tracks on more than a dozen dresser drawers, trimmed the outside front door so that it would open fully, filled two holes under the back metal gate where the dogs had been burrowing in, and patched four large holes in the concrete walls surrounding the Albergue. We trimmed trees leaning over the buildings and removed all the debris from the roofs of the whole complex, as well as a large side building. We cleaned three garden areas: the central courtyard, the west side courtyard, and the laundry area, We removed all the accumulated trash from the garage and cleaned the area in front of it. We also cleaned the back garbage site several times. Recently Ixmael located a large plastic bin to contain the weekly garbage, and that has greatly improved the cleanliness of the area, since now the garbage is not so easily spread around by animals.

It has been a highly successful year. Thanks to everyone who contributed. Also many thanks to Tony and the Petawawa Rotary Club, and Bob Turner for their financial support in the purchase of paint, tools, and materials.