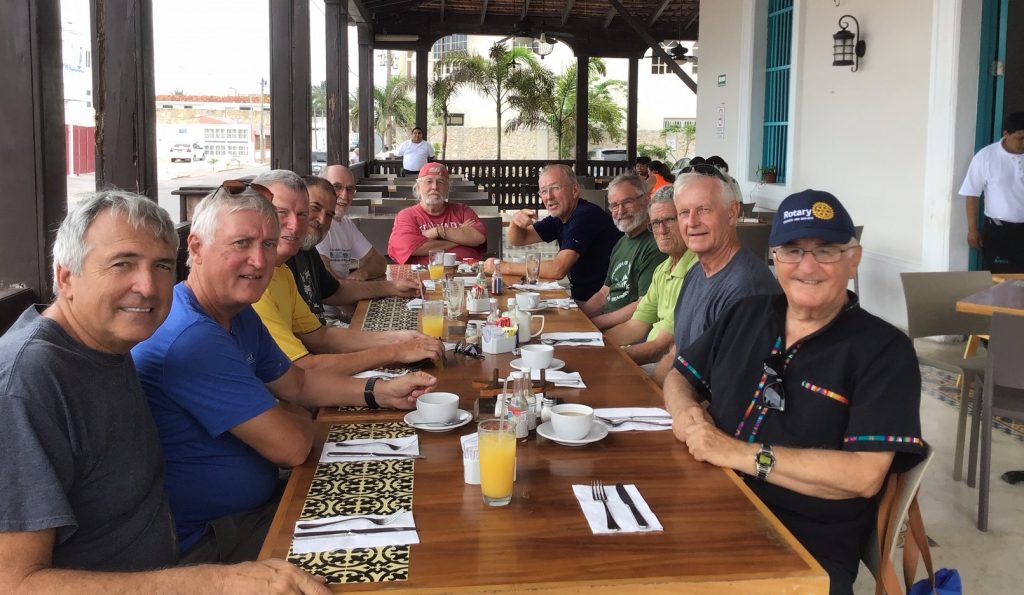 Mens' Maintenance Group
We will begin 2020 Tues Jan 7 at 9AM and the Madre has given us a list that includes painting the outside area near the infirmary, repairing that window-screen, painting the bedroom behind the infirmary, replacing its window, painting the back covered courtyard, the front inner passageway, the ceilings of many of the passageways, repairing a couple of leaky windows, repainting the men's bathroom walls above the showers, and possibly replacing the roof of the garbage area above the concrete pad in the back yard. Wear your painting clothes 😉
We finished preparing the area outside the infirmary for painting. Ixmael said he could repair a few holes and have the concrete ready for our next visit. We also started scraping and preparing the front interior walkway. The crew who worked in the backyard, made more progress cleaning the garbage area, and building a ramp to make accessing the concrete garbage pad easier. We will continue with these three projects. Starting at 8 am, seemed to work well. We worked for nearly three hours, cleaned up and were finished around 11 am.
Painting and cleaning completed again last week. This week we will paint the area outside the infirmary, continue preparing/sealing the main entrance hallway, and renovating the garbage area.
Exercise Group
The ladies exercise group will be happening Tues and Thurs at 10 AM, if folks attend. Paula and Jan are there to keep them going!
A rogues gallery of some residents and volunteers. More to come!